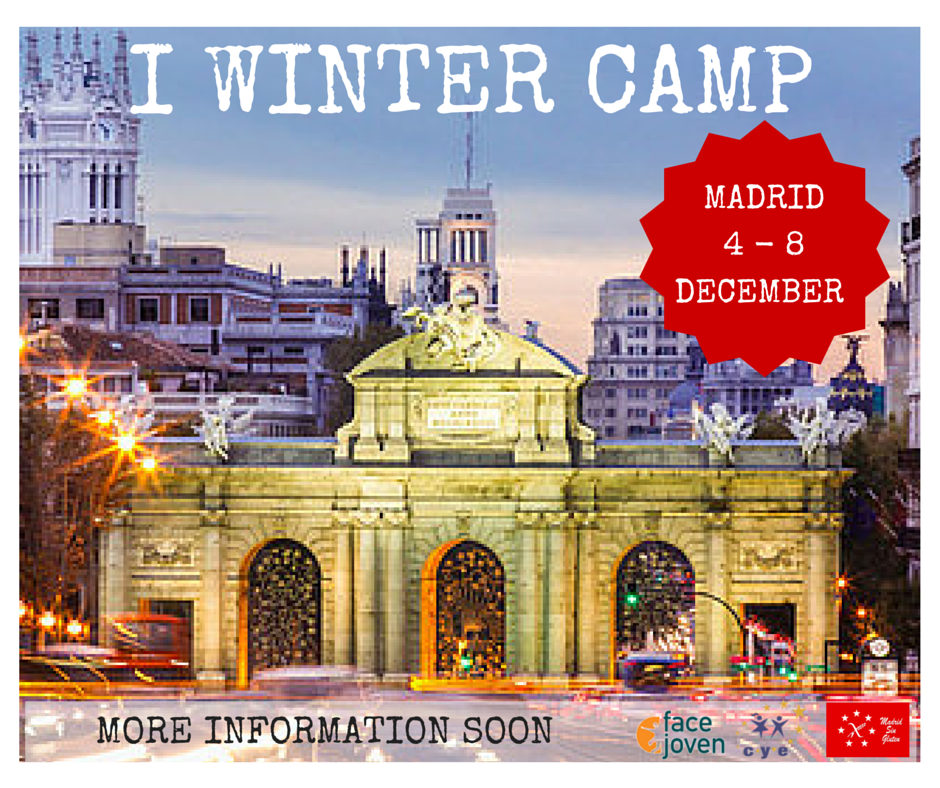 THIS YEAR THE FIRST CYE EXCHANGE IS HELD IN MADRID.
The Spanish Association FACE JOVEN, is organizing a WINTER CAMP in MADRID.
If you want to come, the first step is :
Fill the pre-registration form clicking on the following link and save your place:
https://docs.google.com/a/facejoven.org/forms/d/1Y2w-1KUFK0obKfb2yzv-g7XtRCPM5_xYH6v1mqrBKwk/viewform
We will send you more details about the event as soon as possible.
WINTER CAMP IS COMING… SOON we will open the registration forms will be opened and we will publish all details (pricing and the schedule) on the website and social networks.
¡¡WE HOPE TO SEE YOU IN MADRID FROM the 4th to 8th DECEMBER!!