REGISTRATION I WINTER CAMP MADRID 2015
EGISTRATION IS NOW OPEN!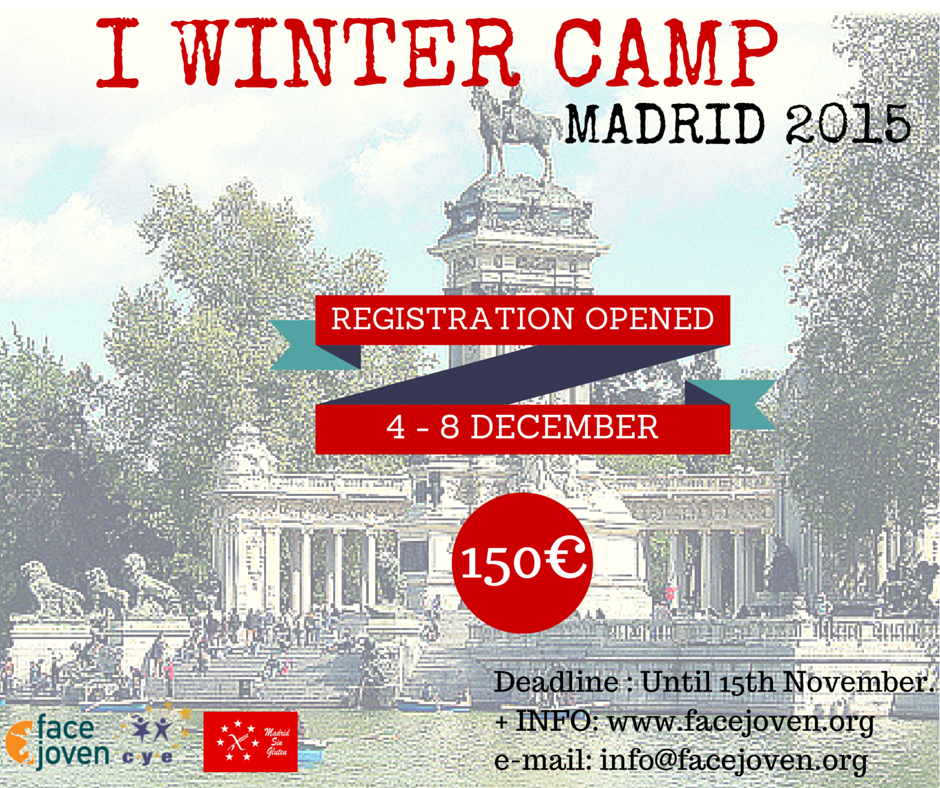 If you have received this e-mail, you have priority to join us in the I WINTER CAMP Madrid 2015. Thanks to the pre-registration you sent to us, NOW you can FILL the OFICIAL REGISTRATION.
REGISTRATION LINK: http://goo.gl/forms/U31lg6La9B
In addition, We would like you to know some of the activities confirmed that we will enjoy during the Winter Camp:
* Singlutentaciones will delight us with a tasting of food.
* Sightseeing Tour on bus ( All the main places in Madrid)
* Countryside day; barbacue, animals, walking…
* Amusement park
* Multicultural Night
* Disco Night
* Delicious Meals in different Restaurants…
¡ AND MUCH MORE THINGS!
During this WEEK we will publish the full list of activities, so check on our website and social networks to be uptdated.
COME AND LIVE THIS UNFORGETTABLE EXPERIENCE